Palouse Ridge - Pullman, WA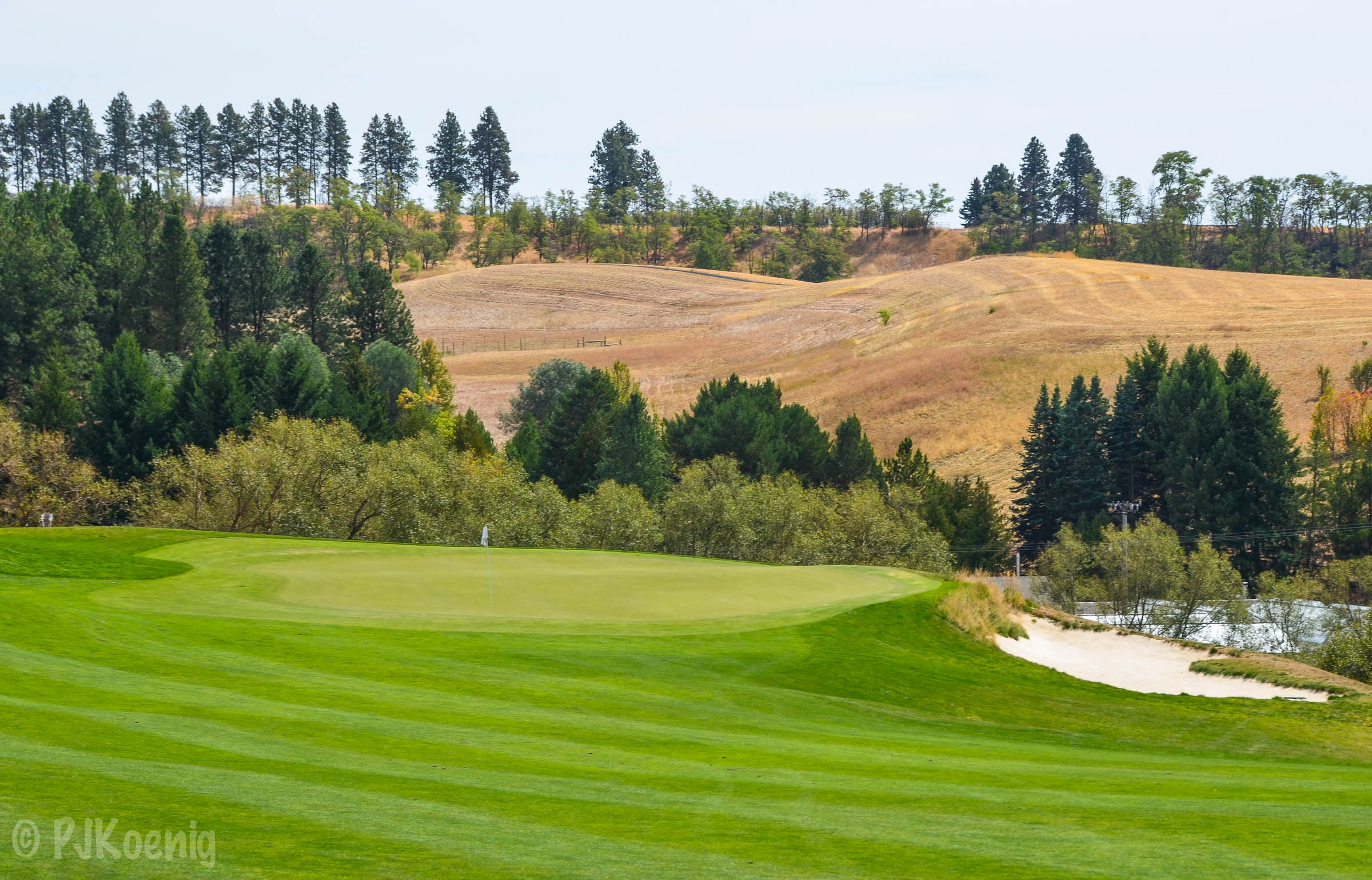 Palouse Ridge is #7 on Golf Digest's best in state rankings. The course plays home to the Washington State University Cougars and hosted the 2015 Men's PAC 12 Championships. The course was specifically designed to test the country's best collegiate players and presents a firm but fair challenge. Playing over 7,300 yards, the course offers a links style layout that works it's way through the local farmlands.
Fresh off a 3 day tournament in Montana and on my way back to Seattle, I popped in for a quick 18. With pars on the 1st 9 holes and a birdie on #10, I was looking for my 2nd bogey free round ever. That quickly came to an end on #13 when my par attempt hung up on the edge of the hole. The good news is that I was able to pair up with a couple of great pros from Coeur d'Alene Golf Club on the back nine.