Bandon Preserve - Bandon, OR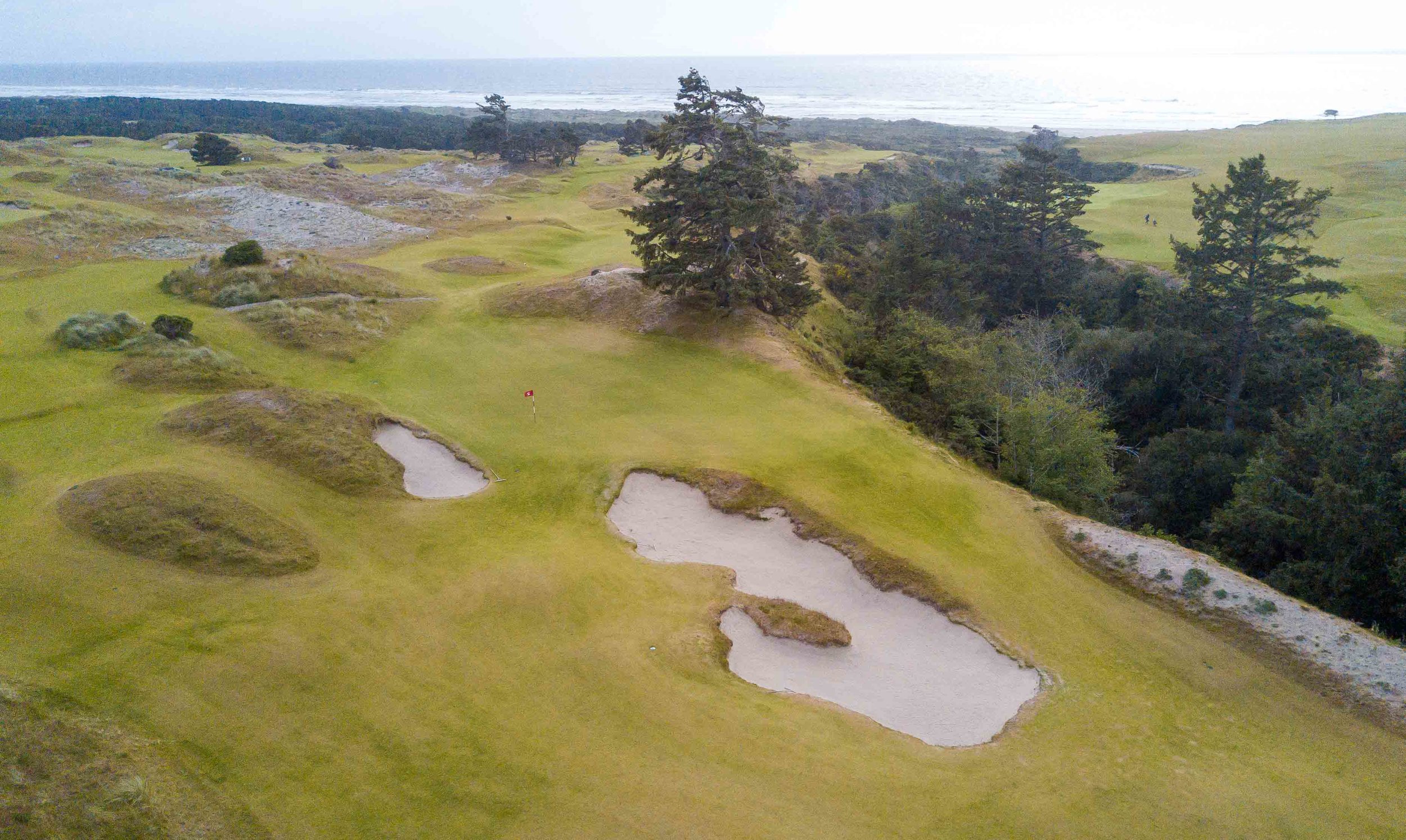 Bandon Preserve is the only par 3 course you will find on pjkoenig.com. it also happens to be the best par 3 course that I have played... and the most expensive ($100). It consists of 13 par 3's measuring 1609 yards from the back tees. At approximately $.06 per yard, that makes Bandon Preserve one the most expensive golf courses in the world. Pebble Beach is about $.07 per yard.
The good news about the revenue generated from the Preserve is that any of the net profits are donated to the Wild Rivers Coast Alliance, the philanthropic arm of Bandon Dunes. The WRCA strengthens economic stability, community assets, and the environment by supporting working landscapes and seascapes. Learn more here.
Opening in 2012, Bandon Preserve is the 5th course at Bandon Dunes and was Designed by Coore and Crenshaw. Just about each one of these holes could serve as a signature par 3 for most of the courses in America, but for Bandon Dunes, it serves as a great place to settle bets or warm up for a round on one of the 4 other courses.
One of the unique features about the Preserve is that "larger groups" are welcome. Our group of golf buddies played as an eightsome, which had its pros and cons. On one hand, you get to play with all of your buddies and can come up with some great gambling scenarios, on the other hand, who wants to watch 7 other golfers play their shots when your birdie putt beckons?
Golfers are also encouraged to putt to the 109 yard 13th hole from the tee. Sure enough, I knocked it down the slope with the flat stick and it rolled right up on the green. The only golf hole that I have played where I 3 putted for a 3. Overall, the Bandon Preserve is a great and fun addition to the Bandon Family.