Beverly Country Club - Chicago, IL
Black Sheep Golf Club - Sugar Grove, IL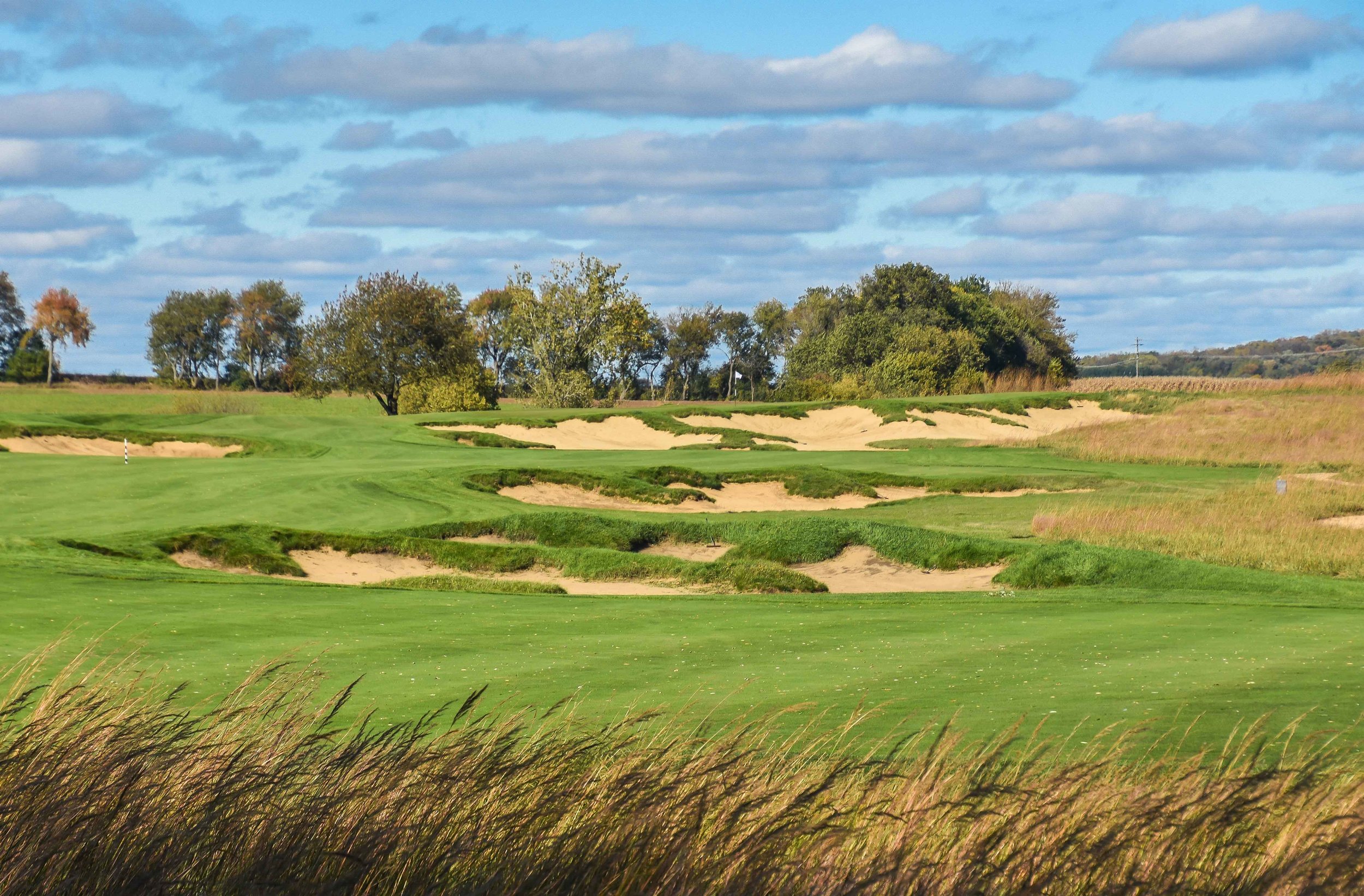 Butler National Golf Club - Oak Brook, IL
Located in the western suburb of Oak Brook, IL lies Butler National Golf Club. George Fazio built the course in 1972 and it was also overseen by George's nephew Tom. The course has previously hosted the PGA Tour's Western Open from 1974-1990. The 46th "Best Course in America" plays 7,523 from the back tees and possesses a 78.1 course rating with a slope of 152. Butler National is one of four "Male Only" clubs in the Chicago area. This policy caused them to lose the Western Open.
For my round at Butler National, I teed it up with local golf photographer Joshua Simkins. Josh and I both got off to a hot start, but put up a couple of big numbers later on in the round. The highlight of the round was a clutch birdie on the difficult 10th hole. But in all honesty, just about every hole at Butler National is a highlight.
Chicago Golf Club - Wheaton, IL
Cog Hill No. 4 Dubsdread - Lemont, IL
Joe Jemsek, "The Patriarch of Public Golf" had made it his mission to provide a country club experience to all levels of golfers. In 1964 he hired Dick Wilson and Joe Lee to create a course that would rival the best private courses in the country. The final product was a course that would remain one of the country's finest for decades to come and host a number of PGA Tour events.
The course was given the nickname "Dubsdread" at the time. The nickname is derived from the idea that a "dub" or a poor golfer should beware and served as warning to golfers. A similar strategy was put in place at Bethpage's Black Course with a sign on the 1st tee warning golfers of the high level difficulty. In 2008, Rees Jones would redesign the course to bring it up to modern standards of championship golf.
Our round at Cog Hill consisted of everything from long range birdie bombs to jousting on Golfboards. Cog Hill is definitely one of the best places a regular "dub" can get his game on.
Exmoor Country Club - Libertyville, IL
Flossmoor Country Club - Flossmoor, IL
Kemper Lakes Golf Club - Kildeer, IL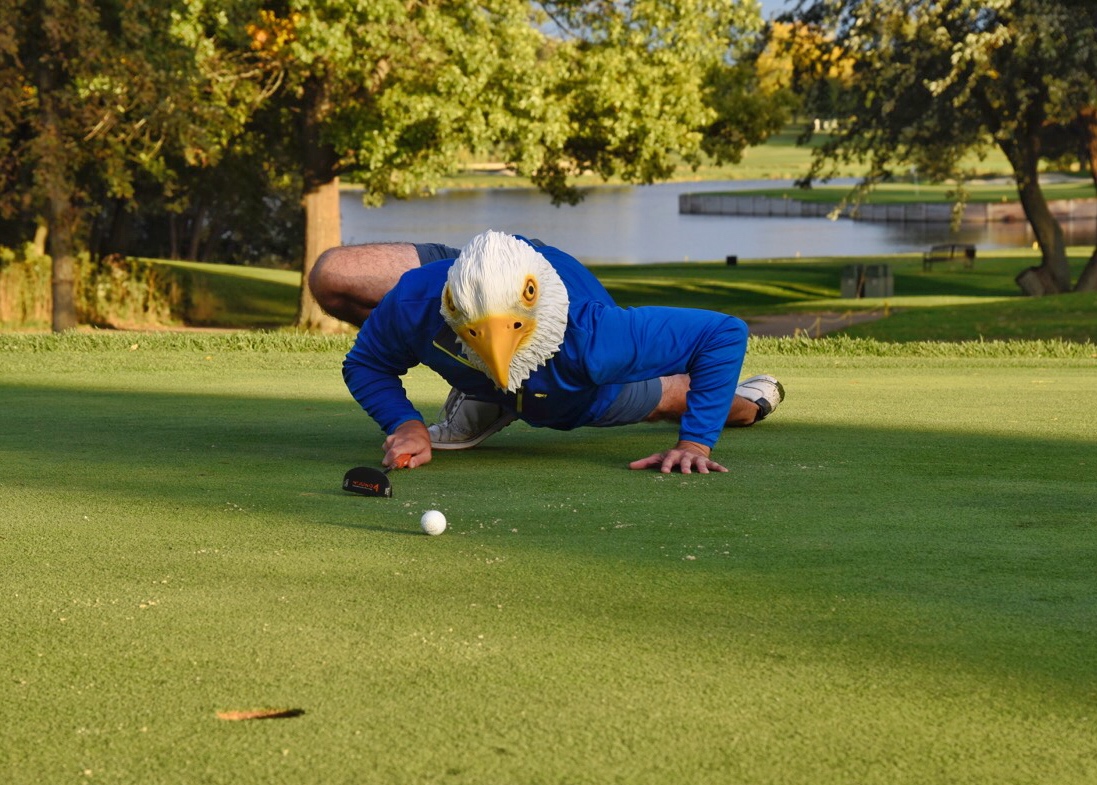 Designed by Ken Killian and Dick Nugent, Kemper Lakes opened for play in 1979. Most recently, Rick Jacobson has completed a 3 year bunker renovation on the property. I would find many and test them out extensively. Kemper Lakes has hosted a number of significant golf tournaments and is one of 3 Chicago area courses to host a major championship, the 1989 PGA Championship won by Payne Stewart.
For my round at Kemper Lakes, I teed it up with golf photographer Joshua SImkins. After some early ball striking had taken me to -2, things got tough on the back nine and I found myself grinding for pars. Coming to the 17th tee box I had a good chance to make a push for a round of even par or better. Just like Mike Reid in the 1989 PGA Championship, I would go onto make double bogey on 17, par on 18, and limp into the clubhouse.
Merit Club - Libertyville, IL
Mistwood Golf Club - Romeoville, IL
Olympia Fields CC - North - Olympia Fields, IL
Olympia FIeld's North Course was designed in 1923 by Willie Parker Jr. The course has hosted 2 US Opens, 2 PGA Championships, 5 Western Opens, 1 US Amateur Championship and a US Senior Open.
Below I have compiled a short list of factual connections that I have with Olympia Fields' North Course.
The first US Open that I attended as a golf fan took place at Olympia Fields in 2003.

The first time I saw Tiger Woods hit a golf ball was on #3 at Olympia Fields, I remember it well. #3 was also the first and only birdie I would make at Olympia Fields.

The first time that I played golf with a President of the United States was at Olympia Fields. See Golf Blog.

As a teenager in the 60's, my mother was involved in a "joy riding incident" on one of the greens at the club. The shame of this incident still haunts our family legacy to this day.
Olympia Fields CC - South - Olympia Fields, IL