Country Club of Louisiana - Baton Rouge, LA
English Turn - New Orleans, LA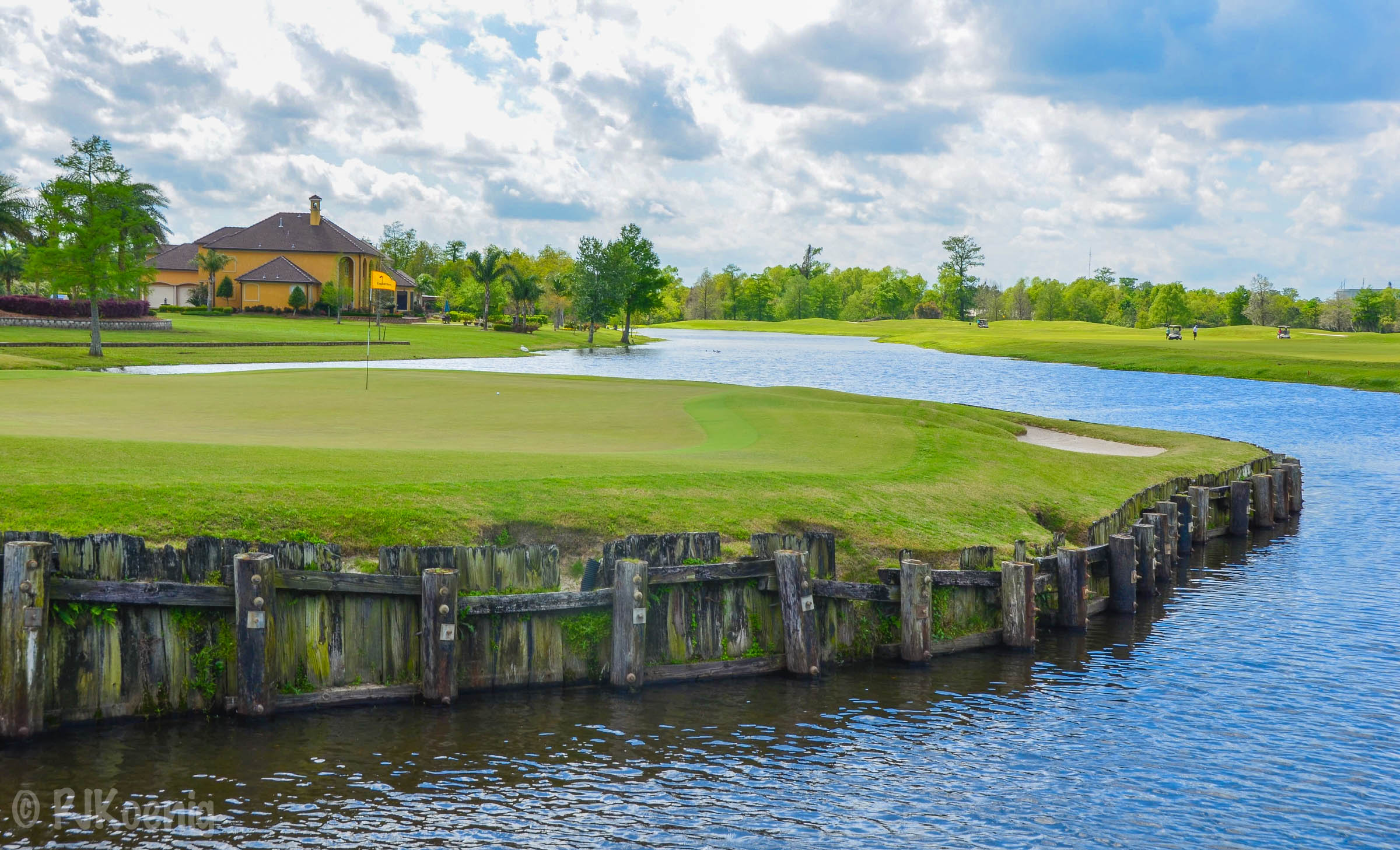 English Turn Golf & Country Club hosted the Zurich Classic of New Orleans from 1989 until 2004. in 2005 it moved to TPC Louisiana, but extensive damage to the from Hurricane Katrina forced the tournament back to English Turn in 2006 for one last hoorah before going back to the TPC in 2007.
The 15th hole is a par 5 with an island green. It is reachable in 2 but requires an exceptionally good 2nd shot. There is a fairway bunker about 250 yards from the green. John Daly is the only golfer on record to hit the green in 2 from that fairway bunker. After his initial success, he has since tried and failed to repeat the feat 9 times.
Naturally, I was not going to lay up on my visit. I pulled out the 3 wood at about 230 out and into a stiff breeze. I ripped one right at it. Unfortunately it began to draw and made a pretty big splash as it missed left. Glory was not mine on that fine day in New Orleans.
Koasati Pines - Kinder, LA
Money Hill - Abita Springs, LA
Oakbourne Country Club - Lafayette, LA
TPC Louisiana - Avondale, LA
When I started looking around for the best public courses to play in the New Orleans area, the TPC course was at the top of nearly everyone's list. TPC Louisiana hosts the PGA Tour's Zurich Classic and a wide variety of swamp life as well. The gallery starts off with a pair of gators watching over the 18th green.... trouble right indeed.
With perfect weather on the docket, I was in for an up and down day of 36 holes. no real complaints with scores of 40, 37, 42, 36. The 18th is a reachable par 5 with water on the right and I went for the green in 2 both times. Both times, I ended up feeding the alligators. I blame the rental clubs.