Charlotte Country Club - Charlotte, NC
Dormie Club - West End, NC
Dormie Club is Coore and Crenshaw's only original design in North Carolina and was opened to public play in 2010. The course sits on 310 acres without a home or development in sight. At Dormie Club everything is about the course, the clubhouse is minimal but the golf is grand.
I played as a single on my last day of a fantastic North Carolina adventure and this was a fantastic way to wrap up a great trip. The highlight of my round came on the difficult par 4 8th that measures 488 yards. I hooked my drive badly into the trees and it fell immediately down into the rough. For my second shot, I attempted to punch up and out and give myself a short look into the green, instead I shanked my 3 iron through the fairway leaving a difficult 190 yard shot from a side hill lie. For my third, I hit the shot of the day to 6 feet and made the putt for a par.
This was one par I didn't give up on. The mental breakthrough also inspired 3-4 gritty pars down the stretch and I plan on using this experience as a mental cue to fall back on in the future.
Eagle Point Golf Club - Wilmington, NC
In accordance with Eagle Point's photography policies, I am keeping the photos that I took on my visit to the course personal. Please enjoy this photo of this dinosaur and the RGV Tour instead.
Elk River Club - Banner Elk, NC
Grandfather Golf & CC - Linville, NC
Mountaintop Golf & Lake Club - Cashiers, NC
Pine Needles - Southern Pines, NC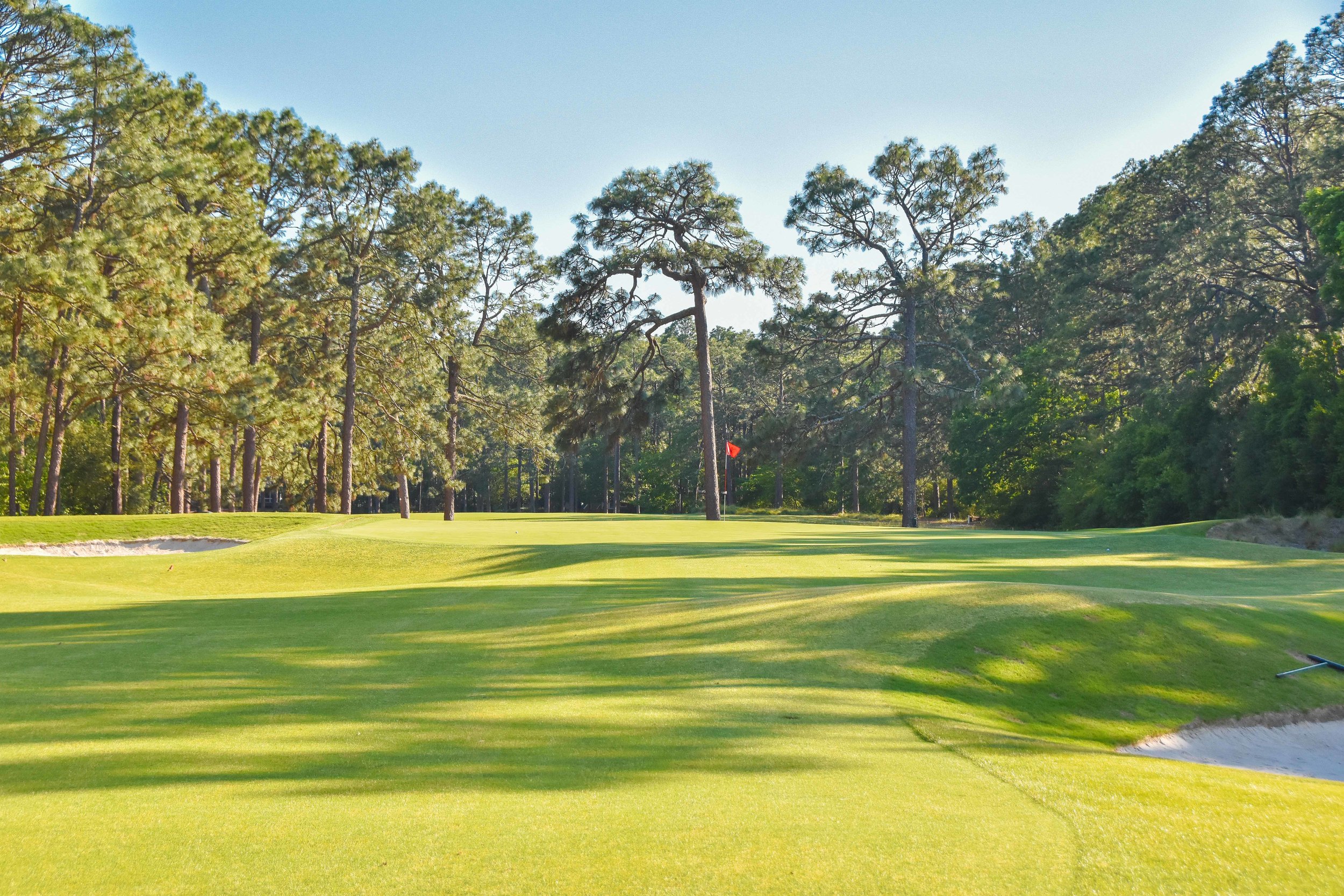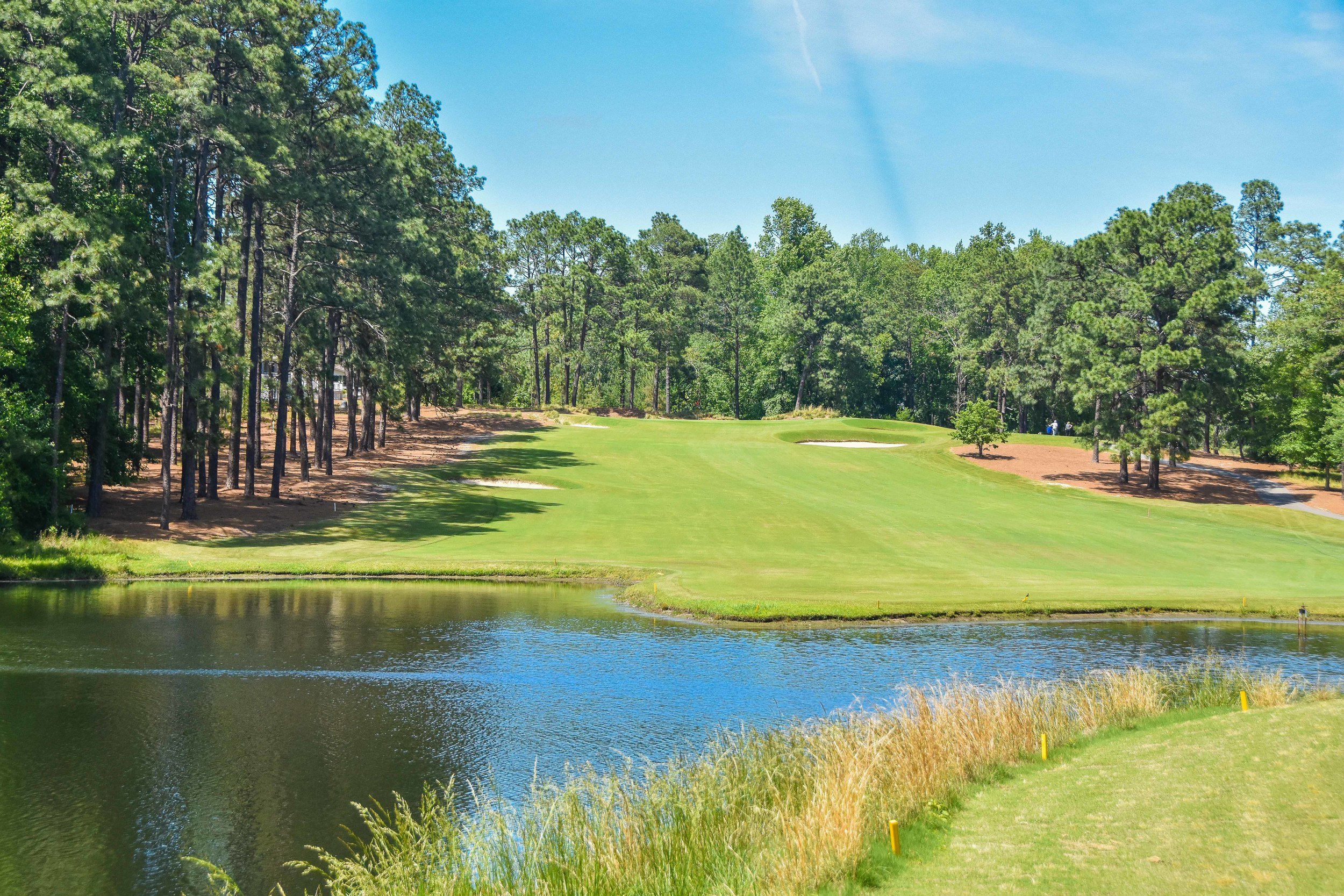 Pine Needles Club and Lodge has hosted 3 US Women's Opens and boasts 18 fantastic Donald Ross greens. On a fine Sunday in May of 2016, I would tee off as Jason Day would win his 1st Players Championship. The course plays to a par 71 at 7,015 yards.
For the first time in my golfing career, I would capture the rarest sandy of them all, the true triple sandy. On the reachable par 5 15th hole, I would hit my drive into the fairway bunker, hit my layup shot from that bunker into another bunker, miss my approach shot from the bunker left into the green side bunker, and then hit my green side bunker shot to 7 feet and make the putt for par. The triple sandy!!! I may have gotten some sand in my shoes and mouth, but glory tastes delicious!!
Pinehurst No. 2 - Pinehurst, NC
Pinehurst No. 2 is one of the nation's most celebrated golf courses and the centerpiece of the PInehurst resort. Designed by the legendary Donald Ross, it has served as the site for many national championships, most recently the back to back 2014 Men's and Women's US Opens. The US Open will return again in 2024.
In 2010, the course went through a restoration to bring back Donald Ross' original design intentions. Led by the team of Coore and Crenshaw, the course traded in it's rough for sandy wasteland as was Ross' original intentions for the course. With these changes, the course also led the charge for responsible water consumption among golf courses in America.
Donald Ross had actually built a home on the 3rd green and would study golfers putting on his greens. He would take note of areas of simplicity and actually reshape the greens to add challenge and interest. This was possible as the greens at Pinehurst were actually made of sand until the mid 1930's. Today, the green complexes are some of the most well renowned in American golf.
Some of the more interesting aspects at Pinehurst are not actually part of the golf course. While you warm up on the putting greens you will hit your putts among the legendary Putter Boy statue. As you head over to the first tee you will pass by statues of Donald Ross and the famous Payne Stewart. I made a quick stop to pop some selfies with Payne before I hit the first tee. Payne is certainly missed in the world of golf. His legacy and his 1999 US Open Victory live on at Pinehurst.
After a rough start of +6 through 4 holes, I jumped on the birdie train on #5, #8, and #9. I would lip out for another birdie on #18 and settle respectably into the 70's. I surely would have posed like Payne had that one dropped.
Pinehurst No 5 - Pinehurst, NC
Pinehurst No. 8 - Pinehurst, NC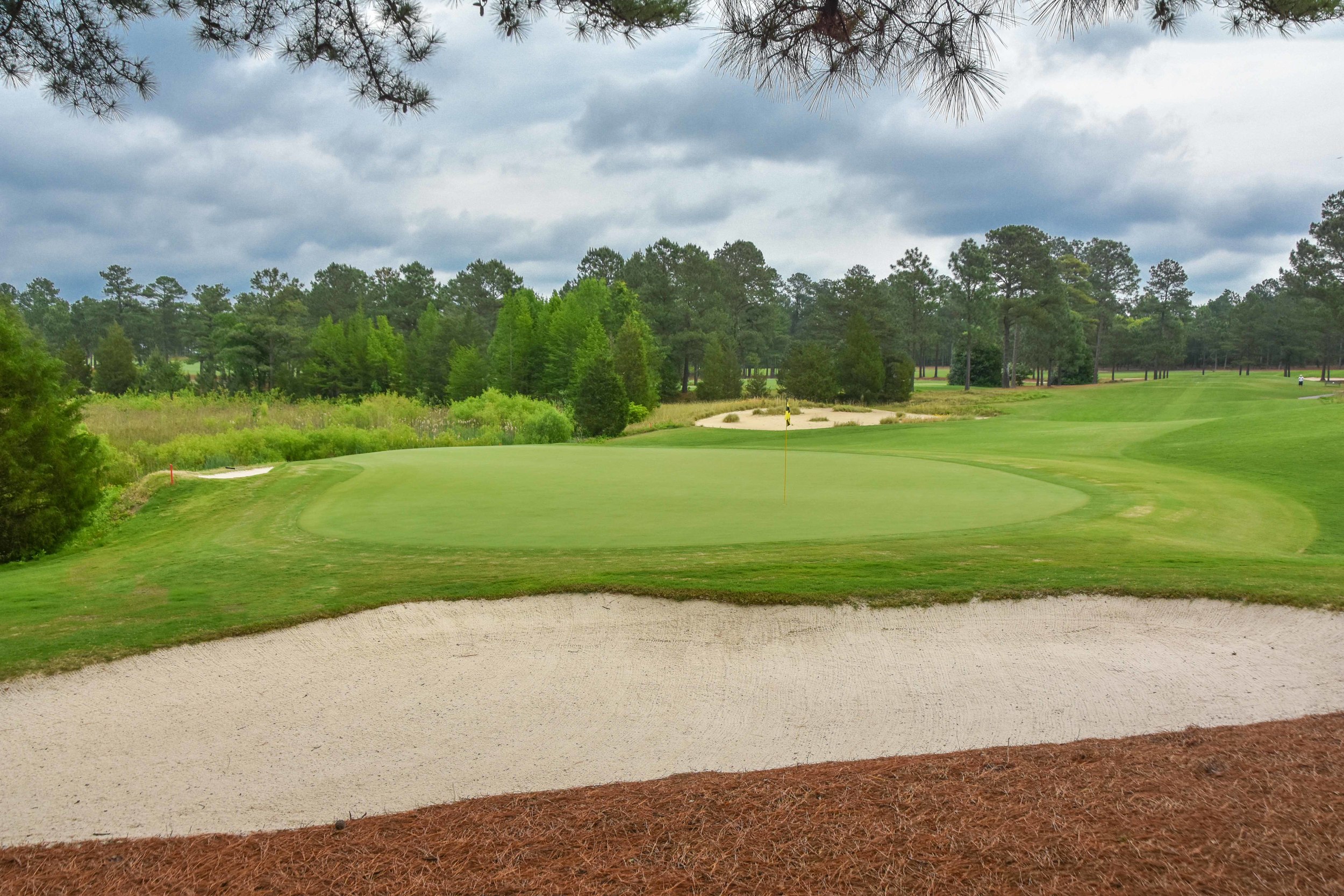 Pinehurst No. 8 opened to the public in 1996 and was designed by Tom Fazio. The course is an ode to Donald Ross but incorporates a great Fazio feel to it. The course has twice played host to the PGA Club Pro Championship.
This was my first round at Pinehurst resort and after making a couple of nice pars, I jumped on the bogey train for what seemed like an eternity. Even though this was not one of my best efforts, the constant smell of pine kept my head in the game and I managed to have a very enjoyable time.
Pinehurst - The Cradle - Pinehurst, NC
Mid Pines - Southern Pines, NC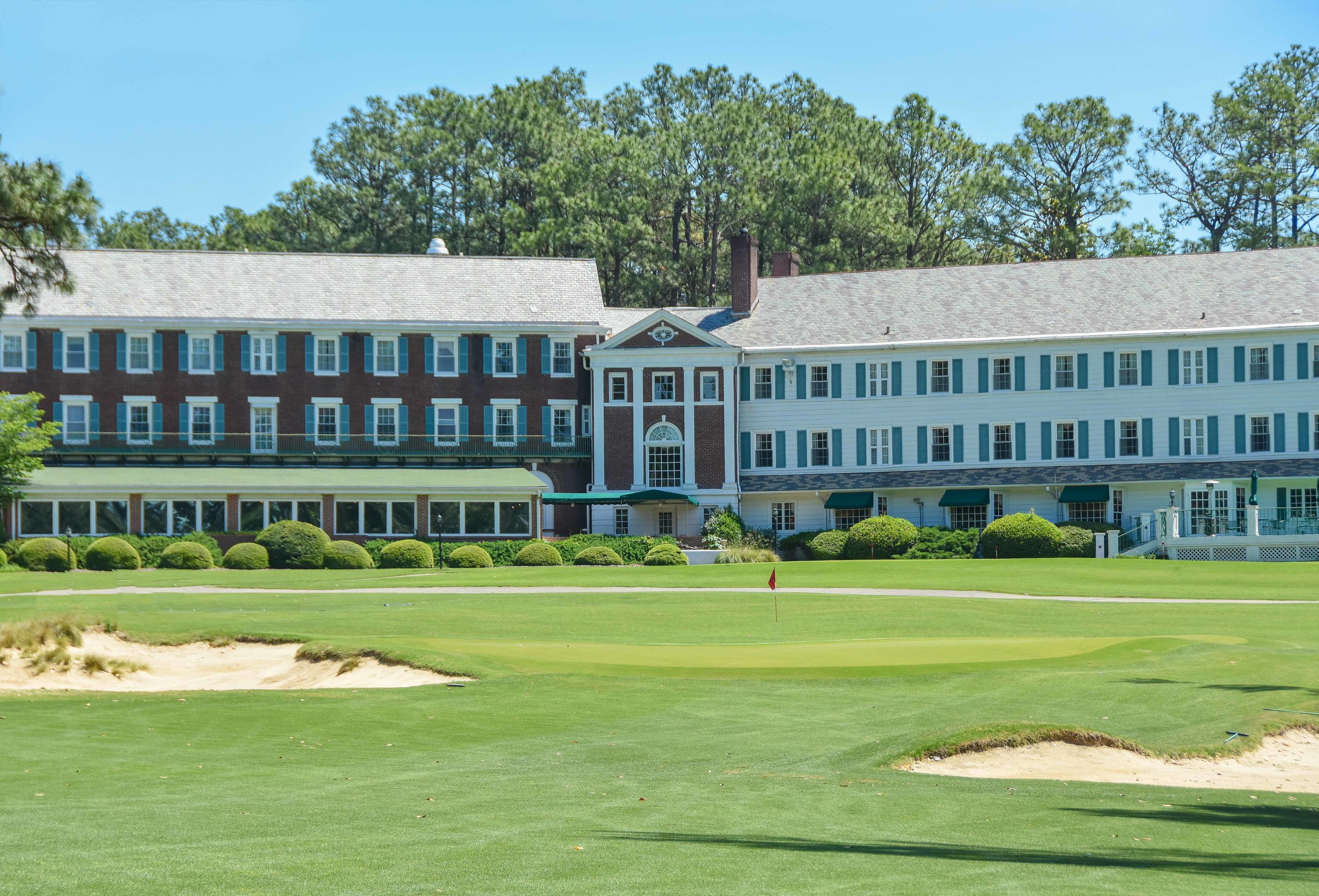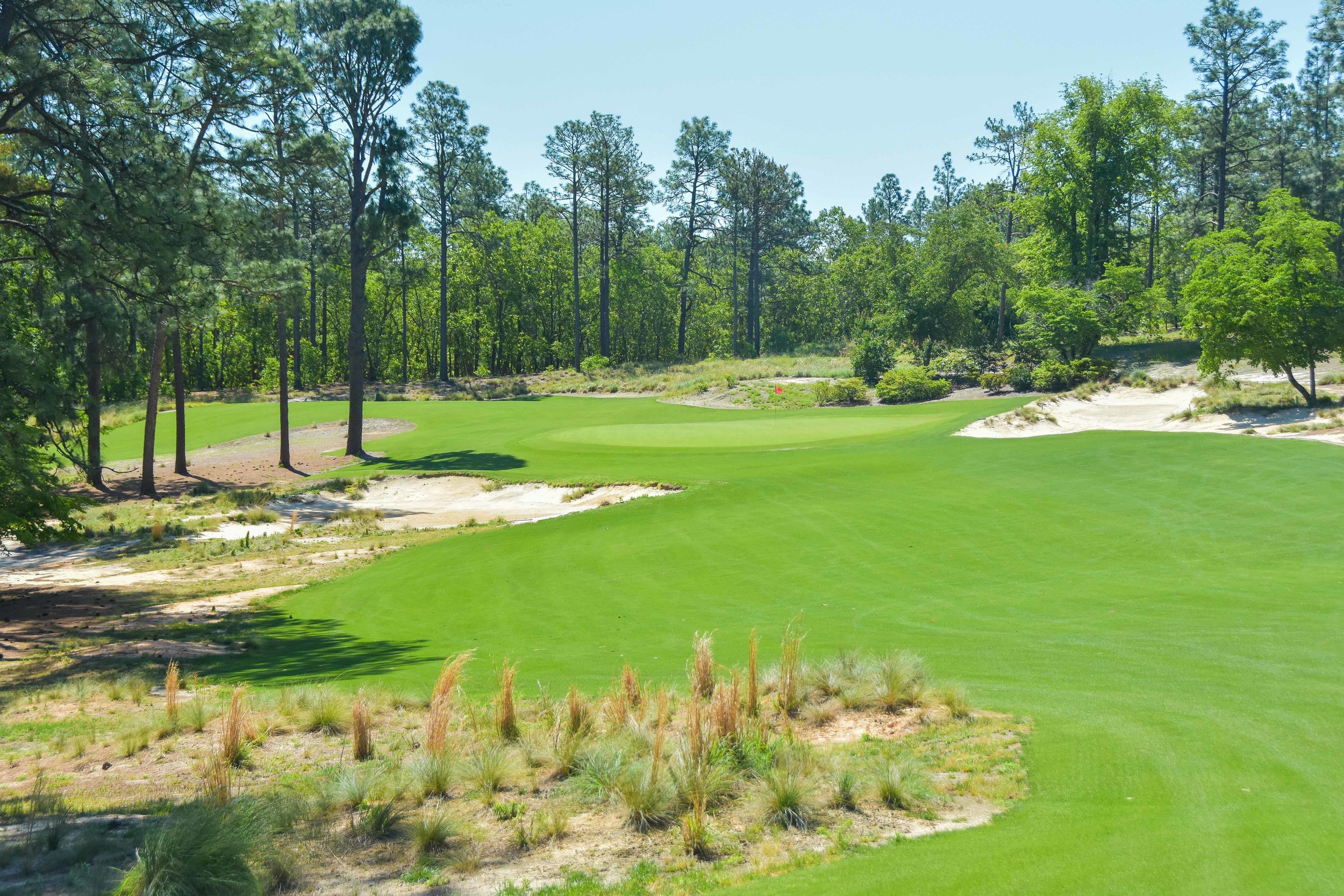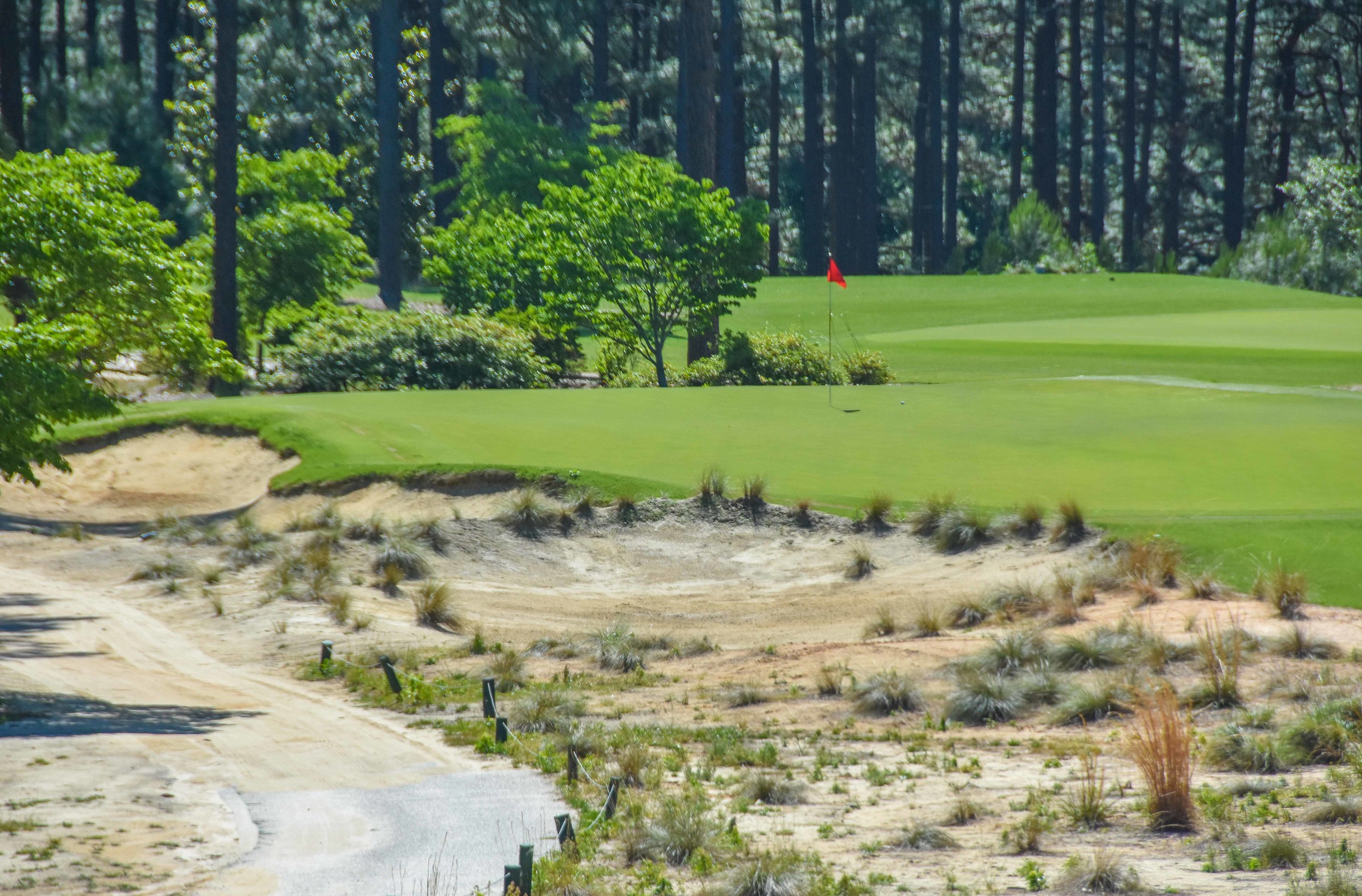 Donald Ross created the golf course at Mid Pines in 1921. Today it remains similar to its original design. The course hosted the 2002 US Senior Women's Amateur Championship and today remains a fun course and provides a solid challenge.
While I was getting a little wild with the driver during my round at Mid Pines, I did manage to almost put one in the jar for an ace on #11. My Taylor Made just waved as it cruised right by the hole. One day....
Tobacco Road - Sanford, NC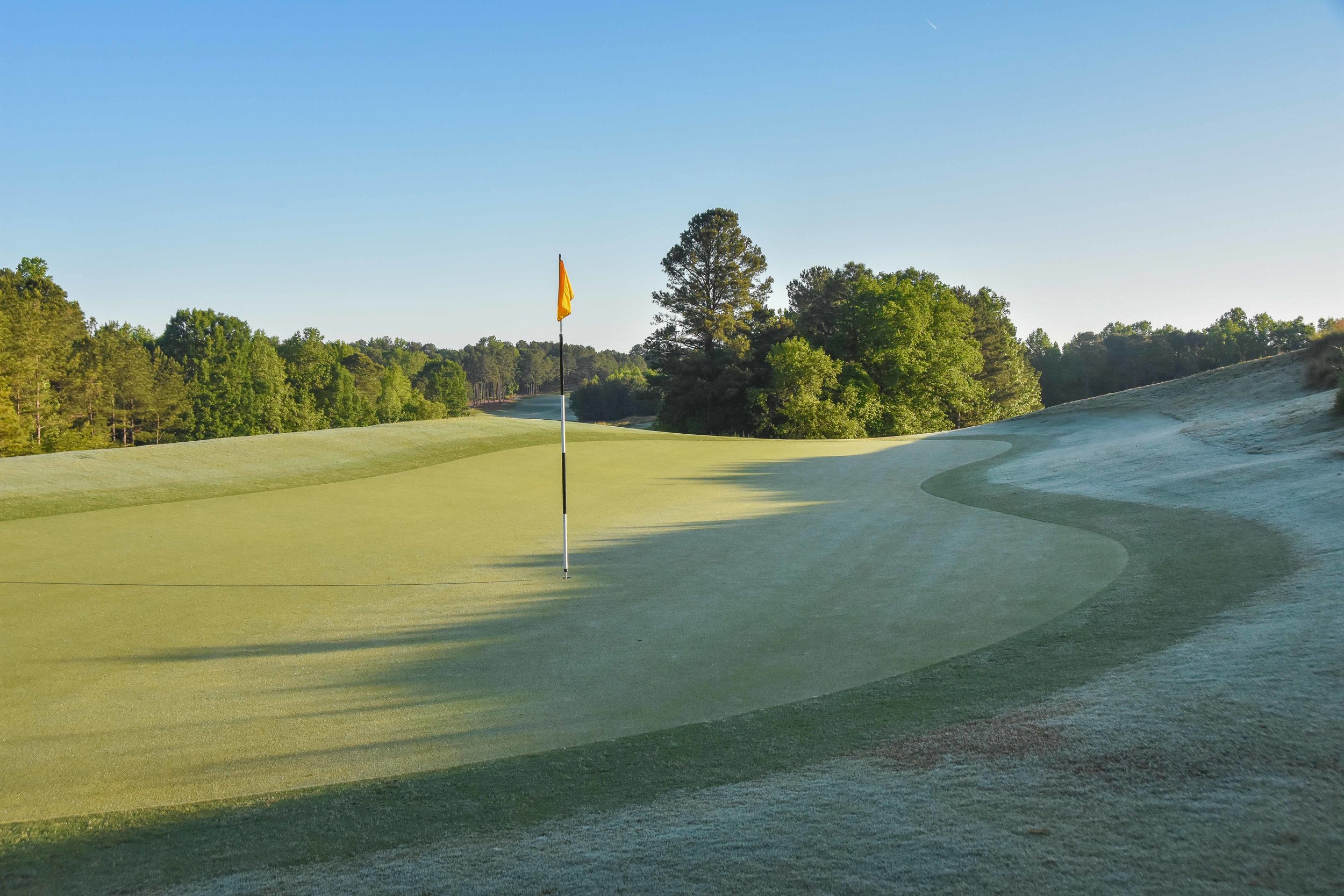 "I want every hole to exude the spirit of the game." That was Mike Strantz's vision when he created Tobacco Road Golf Club. Opening in 1998, the land was previously a tobacco farm and a sand mine. Today the course is one of the nation's most uncompromising and bold designs.
With a combination of calculated risk taking and good ball striking, I found myself sneaking under par after a birdie on #14. Unfortunately, I would find trouble and some 3 putts on the remaining 4 holes and limp into the clubhouse at +3. I was this close from successfully navigating "The Road." Either way, Tobacco Road is one fun golf ride.
Wade Hampton Golf Club - Cashiers, NC