Pronghorn Fazio Course - Bend, OR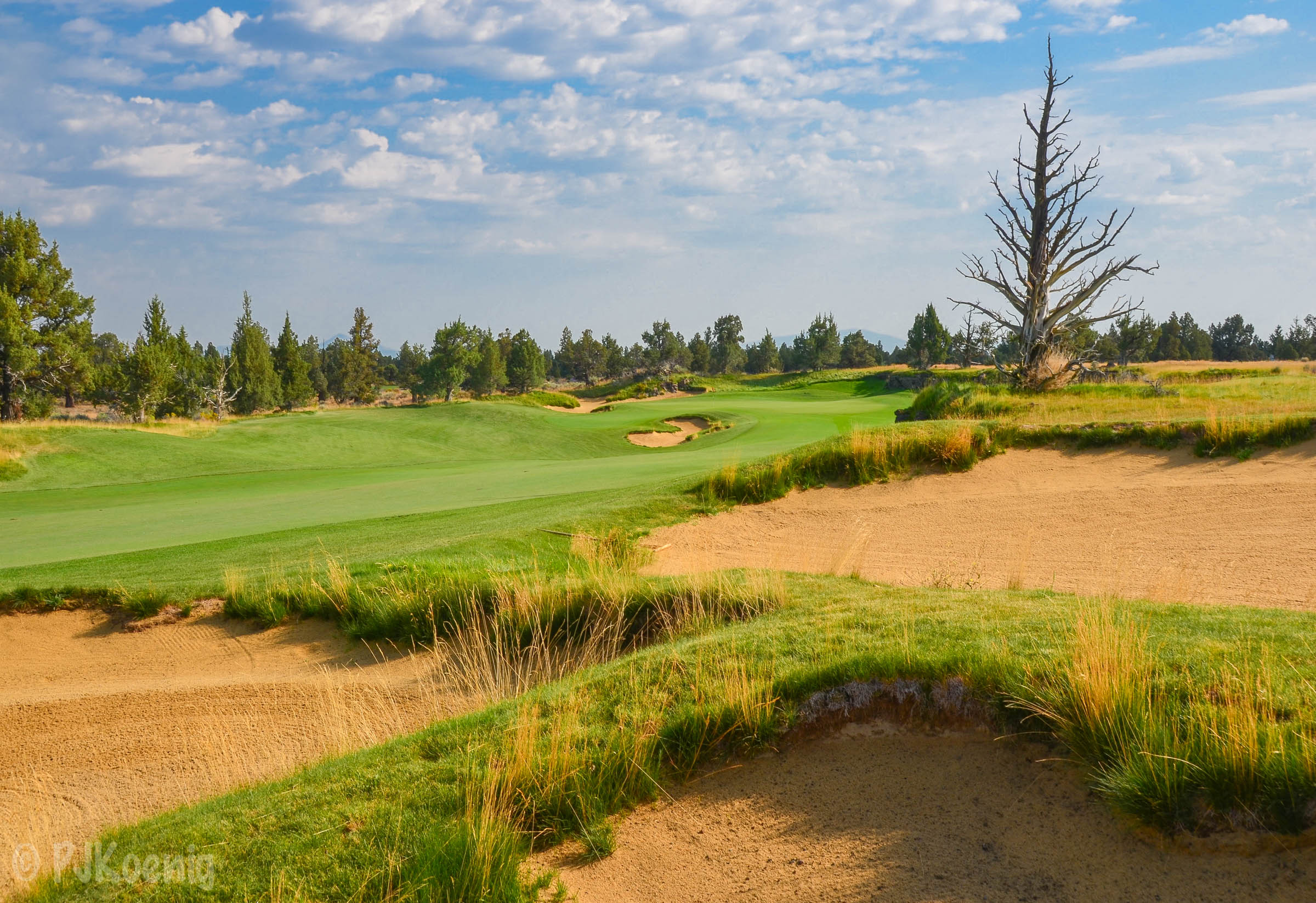 Tom Fazio's private side of the property at Pronghorn is a visual treat for the golfer. Fazio has a true eye for design and there isn't a hole on the course that isn't aesthetically pleasing. With plenty of playable area and large greens, I found the course to be much more player friendly than the neighboring Nicklaus course. The course winds it's way through the high desert terrain and the second oldest Juniper forest in the entire world. Some of the trees are actually several thousand years old. The ghost trees you will see in many of the photos are Junipers that have passed their prime. Source: Paul the caddie.
While blasting dynamite to build the 8th hole, construction crews ran into a fantastic surprise. In attempts to create a chasm beneath the hole, they uncovered a petrified lava tube running beneath the hole. Players now hit their tee shots over it as they take on the 187 yard par 3. For golfer's looking to play a golf hole over actual lava, this is as close as you can get in real life.
The driver got a little wild for me on this perfectly sunny day in Bend. However, i was able to keep it respectable with some good iron shots and a couple of putts to keep it going. The highlight of the day was stuffing a wedge and making a finishing hole birdie on 18.