ArborLinks - Nebraska City, NE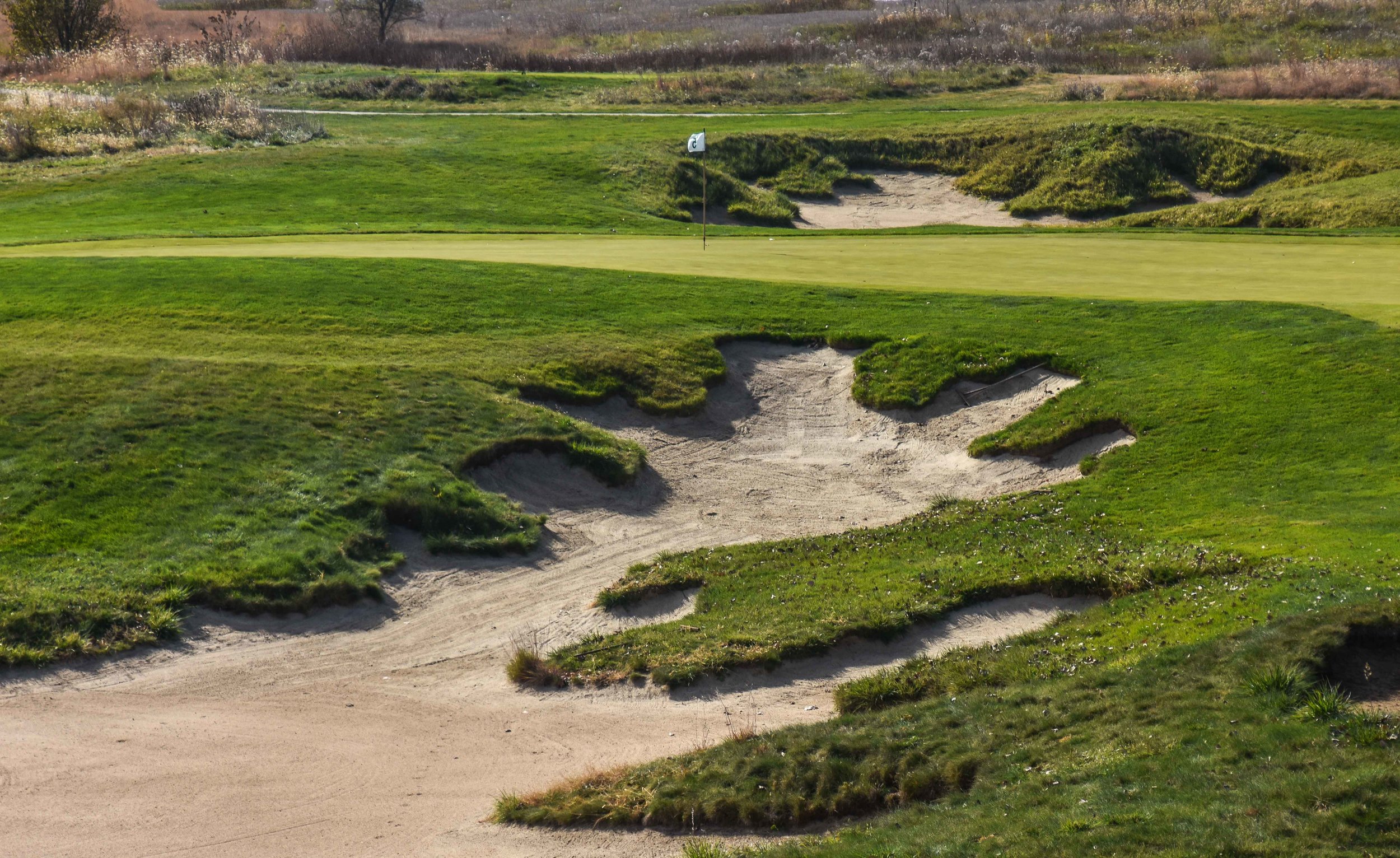 As the name suggests, ArborLinks was built on the wooded hills and cornfields of Arbor Day Farm. From "Sumac Return" to "Cottonwood Creek" each hole represents a tribute to one of the course's leafy friends. Designed by Arnold Palmer and opening for play in 2002, Arbor Links offers up an excellent golfing experience. Not only is the golf first class, but ArborLinks has lodges on site that allow golfers to "stay and play" until the golf thirst is quenched. The food and amenities on site are also worth mentioning as they are excellent. I had this cookie ice cream thing, that made me want to cry tears of food joy.
My partner in golf crime for the trip was Instagram star, Kenzie OConnell. Kenzie always brings style to any trip... and somebody needs to video my high kicks. While the November air was brisk, we managed to make our way around the course just fine. 'Just fine' did require 3 layers and stocking hats, but the course was in excellent shape and birdies needed to happen.
Somewhere in the middle of the 2nd round, Kenzie would go Instagram Live. With thousands of eager viewers hanging on our every swing, things were very tense. Somehow, I would rise to the challenge and chip in for a birdie on the final live hole. The celebration was obviously excessive but I felt it was necessary. Unfortunately, Ms. O Connell would also suffer a crushing defeat in the somersault competition. Will Kenzie make a full recovery from this devastating sequence of events? Only time will tell.
Dismal River - Red - Mullen, NE
Designed by Tom Doak in 2013, the Red Course at Dismal River is a welcome addition to Jack's White Course. The course starts out in the dunes and then really picks up steam as it heads back towards the Dismal River Valley. The course is generally regarding as an easier more fun option to the White Course. I certainly found it fun to play.
I started my day of 36 out on the Red Course and came out of the gates hot, with an impressive string of 3 putts. The good news, is that those 3 putts would turn into 2 putts and eventually the birdie putts would start dropping. Since it was cold and gloomy, the course was nearly empty and I was able to take my time golfin and shooting'
Highlight of the day: Draining a long birdie putt on #16 and fist pumping
Lowlight of the day: Realizing nobody else was there to witness it and therefore it did not happen.
Dismal River - White - Mullen, NE
Designed by Jack Nicklaus in 2006, Dismal River's White Course did a fantastic job of reminding me of the courses I played in Scotland. The large dunes in Nebraska's Sand Hills area make for near perfect golf land and Jack Nicklaus did a fantastic job of taking advantage of the land he was given.
For the second 18 on my day of 36 holes at Dismal River, I was joined by Instagram star Kenzie O'Connell. Between the trick shots, golf shots, photo shoots, and bathroom breaks, this round of golf took entirely too long. The good news is that we did get all 18 in just as the sun was setting.
Indian Creek Golf Club - Omaha, NE
With an overcast morning to kill in Omaha, I took up a hot lead on a tip I received from a local bartender. That tip was to play Indian Creek. Indian Creek is certainly not unknown, as it played host to the Web.com's Pinnacle Bank Championship in 2017.
With nobody in front of me, I would strap on my speed skates and get around all 27 holes before catching my plane out of Nebraska. I would even have time to fly my drone before I flew the friendly skies.
Editors note: I did not actually play golf in speed skates.
Omaha Country Club - Omaha, NE
Omaha Country Club was originally established in 1925 by Wayne Stiles and in 1951, it was Perry Maxwell that revived the course. The critically acclaimed Maxwell also has his name on courses like Augusta National, Prairie Dunes, and Southern Hills. Most recently in 2005, Keith Foster was hired to restore the courses original integrity and design. The successful renovation paved the way for the 2013 US Senior Open. The event was a success and a return visit is planned in 2021.
My round started off tense with some serious scramble action, followed by some serious picture taking action. Let's just say by the time I reached the back nine, there was plenty of action. On the 11th hole, something special would happen. As I struck my tee shot on the par 3, I could feel a text message buzz in my pocket. My ball was headed right for the flag and would stick and stay with inside of a foot of the pin. Not only would I tap in for a 2, but that text message would also read "All set with for Oct 10th at NGLA" Not a bad couple of minutes; a birdie at OCC and an invite NGLA.
Prairie Club - Dunes - Valentine, NE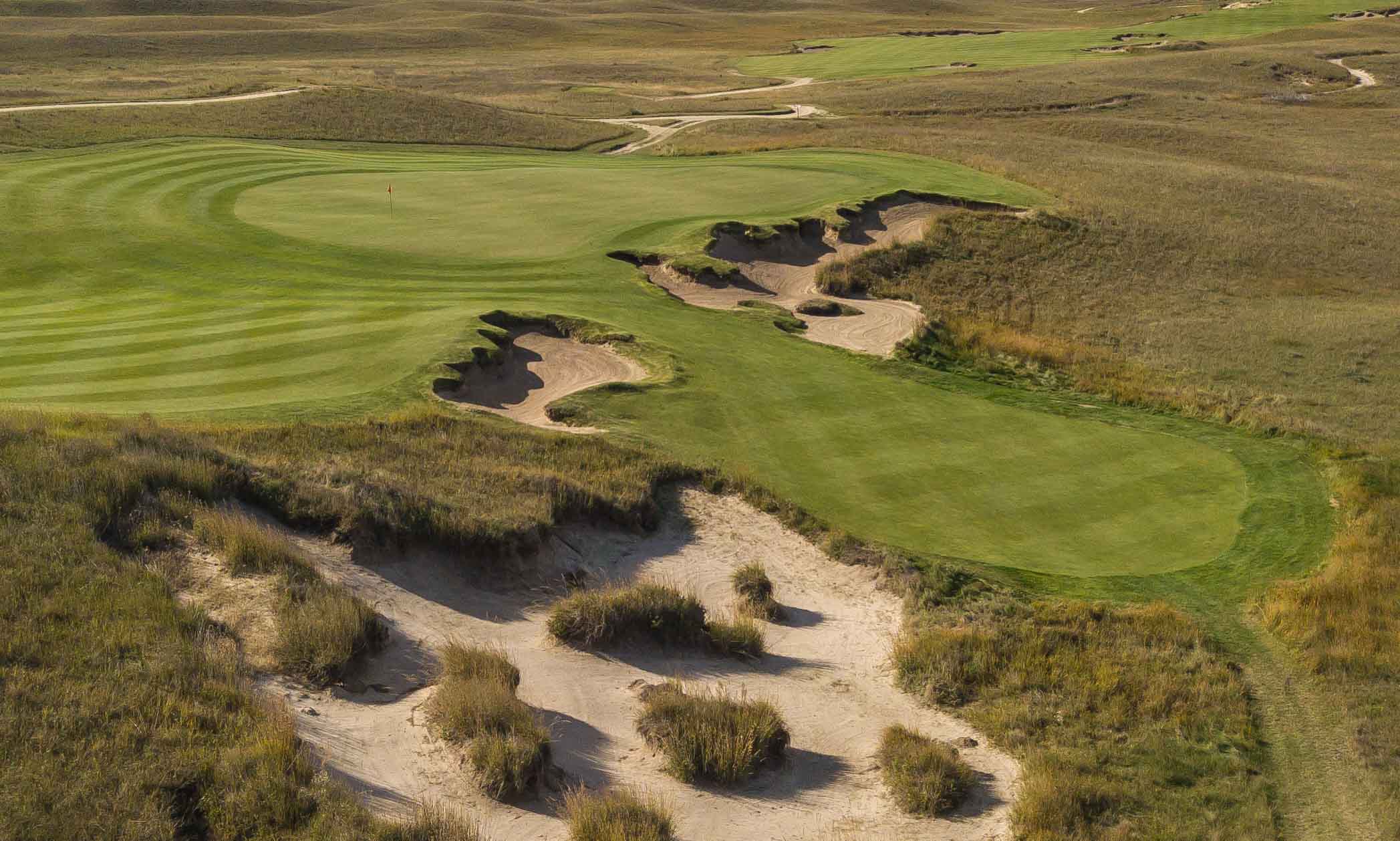 Designed by Tom Lehmand and Chris Brands, the Dunes course stands out to me as an exceptional piece of land for a golf course. With the green fairways winding through the natural wind swept dunes, this place is a golfers paradise. The only thing that is holding the Prairie Club back from being one of America's go to golf destinations is it's remote location.
Prairie Club - Pines - Valentine, NE